Life is an ongoing adventure, and whether you're walking your canine companion in a gentle drizzle, taking a leisurely stroll through a heavy downpour, or even cycling your way through a storm, a reliable raincoat becomes an indispensable asset. Here, we dive into the realm of raincoats, both for women and men, to aid you in discovering the perfect outerwear that guarantees to keep you dry and primed for any escapade.
Raincoats for Women: A Blend of Style and Functionality
For the adventurous and fashion-conscious women, owning a raincoat tailored to your needs is paramount. Whether it's a tranquil forest walk or an invigorating mountain hike during a getaway, a long raincoat equips you for every endeavor. These coats are meticulously crafted to shield you from diverse weather conditions, be it blocking the blustery winds, providing cozy warmth, or often both. Some options seamlessly transition into winter jackets, while others excel as lightweight or outdoor jackets.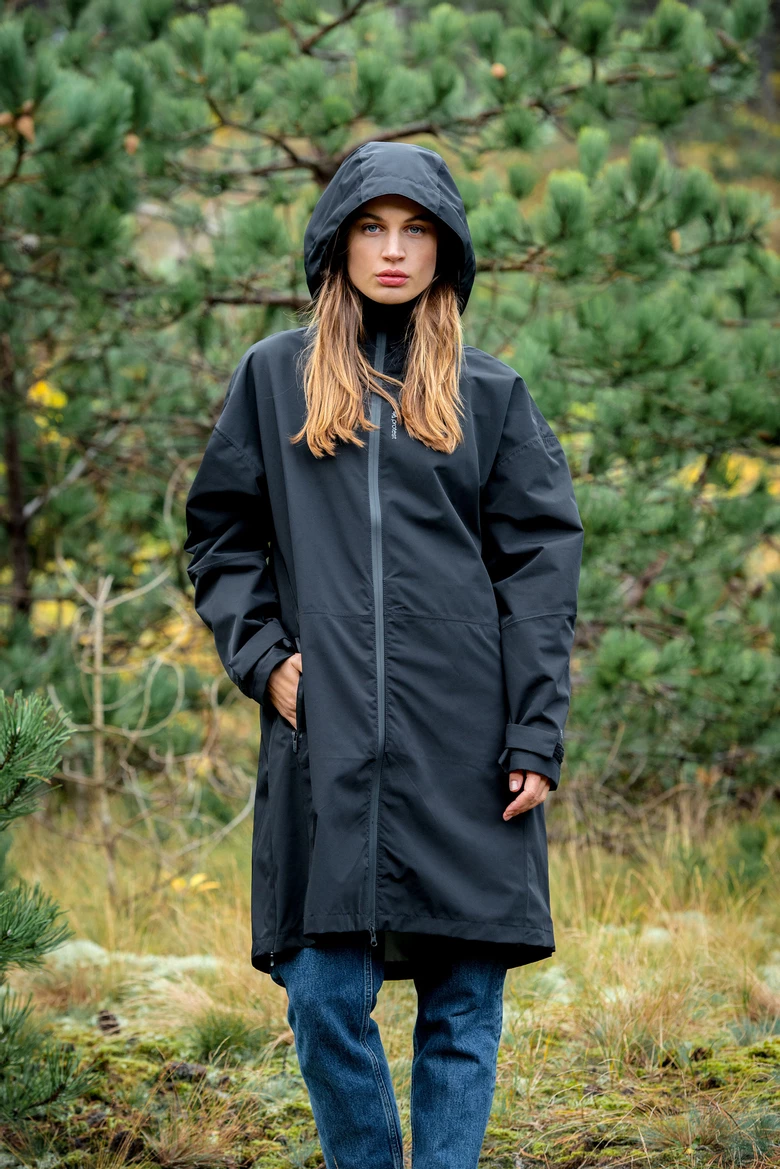 Premium Men's Rainwear: Catering to the Adventurous Spirit
For the enthusiastic proponents of outdoor escapades, a purpose-built men's raincoat tailored for such pursuits is an absolute necessity. Engineered to repel rain and thwart wind intrusion, these jackets enable you to relish any outdoor pursuit, regardless of inclement weather. Constructed from recycled polyester, these raincoats not only demonstrate durability but also flexibility and longevity. They proudly bear the distinction of being completely PFC-free, signifying their environmentally friendly nature. Water-repellent zippers ensure no water infiltration, making them an exceptional choice for rain protection. Reflective details further enhance visibility during twilight and in dim lighting.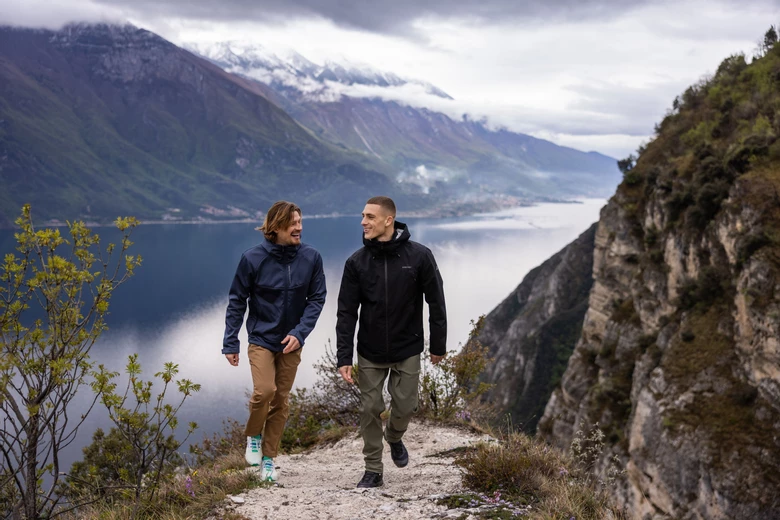 Key Considerations When Purchasing a Rain Jacket:
When delving into the realm of raincoat acquisition, a range of crucial factors merit consideration. Firstly, select a coat aligned with your intended activities. If your routine entails frequent strolls or bike rides in the rain, opt for a raincoat boasting high water resistance and breathability. Alternatively, if your ventures primarily involve navigating urban environs amidst rain showers, an elegantly styled raincoat with effective waterproofing should suffice. To delve deeper into the intricacies of water resistance and garment breathability, explore our comprehensive article on the subject.
Secondly, the choice of material assumes significance. Prioritize a raincoat constructed from robust materials capable of enduring the elements over an extended lifespan. Recycled polyester, with its blend of durability and elasticity, emerges as a prudent option for enhanced comfort. Finally, pay heed to the aesthetics of the coat. Select a design that resonates with your personal style and brings you a sense of delight when worn. Be it a classic black ensemble or a coat imbued with a contemporary hue, a suitable raincoat exists to complement your preferences.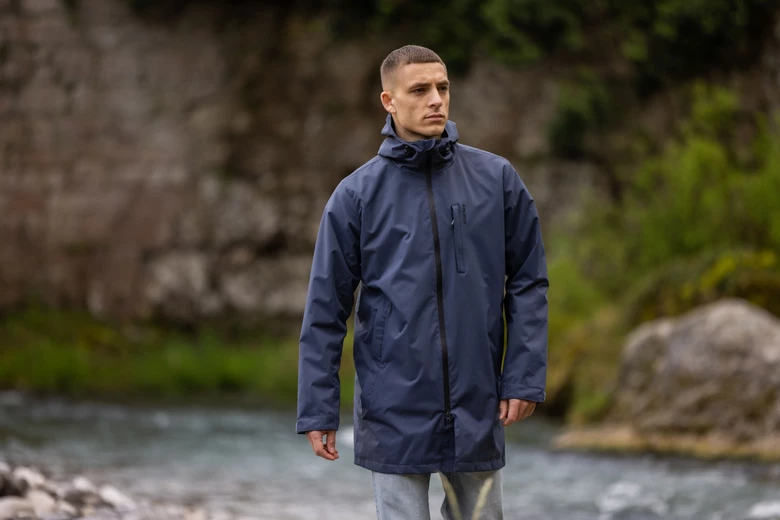 In Closing:
With the insights gleaned from this guide, you're better equipped to navigate the myriad choices and select the raincoat that resonates with your needs. The overarching objective remains your comfort and dryness, irrespective of prevailing weather conditions. So, embrace the spirit of exploration, venture forth into the world, and allow nothing—not even the weather—to impede your journey.